COMPUTER WORKSTATIONS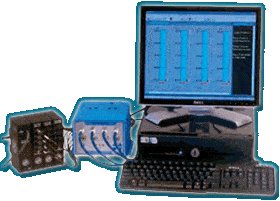 Computer Workstation with multi-channel Air Electric Converters (16 air channels total). Gaging fixture checks bearing housings by measuring and recording data for diameter, height, flatness, perpendicularity and  concentricity.

AIR GAGES FOR GUN BARRELS
Gage head for 22 caliber barrel.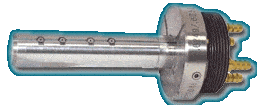 MULTI CIRCUIT PROBES
Simultaneous measurement of multiple diameters within a workpiece provides a highly efficient means of inspecting critical production parts.

DUAL CIRCUIT AIR PROBES
Air probe with multiple jets checks average diameter in 2 places.
Call, Fax or E-mail for price & delivery please specify:
Air Gage Readout to be used
Diameter & tolerance
Style (center-jet, shoulder)
Custom Gages . . .
Western Gage specializes in the design and manufacture of custom dimensional gages, instrumentation, precision components and automated inspection systems.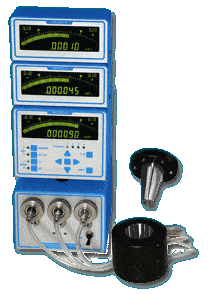 AIR GAGES FOR MACHINE TOOL TAPERS Multi-circuit air gages measure internal and external diameters on No. 30 – No. 50 machine tool tapers.

AIR TAPER GAGES FOR PROSTHETICS
Taper air probes and air rings are used to check internal and external prosthesis tapers.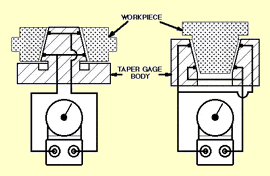 TAPER GAGES
Internal and external taper angles are efficiently inspected using custom designed taper gages. Western's multi-channel Micro IIi comparators provide a convenient means of displaying taper data.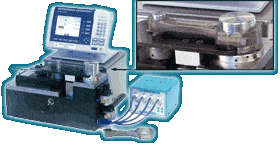 CONNECTING ROD BEND & TWIST GAGE
Checks parallelism and center distance between piston end and crank end bores. Inspection system includes custom gaging fixture, quad AEK air-electric converter, and Gage-Chek Readout.